RELEASE/REVIEW BLITZ - THROUGH THE ASHES by Julia Wolf
🔥🔥ℍ𝕆𝕋 ℕ𝔼𝕎 ℝ𝔼𝕃𝔼𝔸𝕊𝔼🔥🔥
𝐓𝐡𝐫𝐨𝐮𝐠𝐡 𝐭𝐡𝐞 𝐀𝐬𝐡𝐞𝐬 𝐛𝐲 𝐉𝐮𝐥𝐢𝐚 𝐖𝐨𝐥𝐟 𝐢𝐬 𝐋𝐈𝐕𝐄!
𝐎𝐧𝐞-𝐜𝐥𝐢𝐜𝐤 𝐭𝐨𝐝𝐚𝐲!
BLURB
I've never fit in, but I have no desire to stand out either. I was perfectly fine hanging in the shadows, but my choice to remain anonymous is taken from me.
I'm thrust into the spotlight. His spotlight.
Asher Beck is a golden god at Savage River High. Football star, whip-smart, and popular, we don't belong in the same hemisphere, let alone circle. But underneath that perfection is a darkness he only reveals to me.
I have no idea what I did to capture Asher's attention, but he is relentless in his pursuit. The problem is, I can't tell if he's trying to break me or own me...and I don't know which I want more.
Broken boy meets broken girl.
Author's Note: Through the Ashes is a high school bully romance with mature themes and dubious situations some readers may find offensive. If heroes who are golden on the outside but dark as night on the inside aren't your thing, this book isn't for you!
Add to your Goodreads TBR: https://bit.ly/3gno1A3
PURCHASE LINK
Universal:
http://mybook.to/ThroughtheAshes
TEASER
ABOUT THE AUTHOR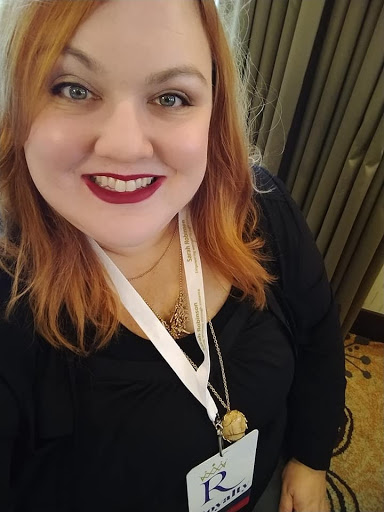 "Start a Fire was my first foray into the magical mind of one Julia Wolf, so needless to say I couldn't get my grabby hands on the second instalment in The Savage Crew series. Let's just say - It. Did. Not. Disappoint!!!
Bully romances are like a little shining beacon to me - in that I need to read as many as I can get my hands on. Asher & Bex's story started off with a bang right from the get-go. And it just rolled on with many more punches coming both left & right all the way to the end. I was at times hard to put down as I just had to know what was going to happen next. Sometimes it was shocking, but other times it was just plain beautiful.
Brilliant storytelling yet again and I am so pleased there will be more books to come. I voluntarily reviewed an advanced readers copy of this book." ~Sharon
Through the Ashes is the second book of The Savage Crew series, and follows Bex and Asher. Both are from very similar family settings, where appearances don't tell the whole story. A tragedy that affects them both brings them together, first as enemies, then the hurt from both sides brings them closer. I found the book to be an emotional read and had a hard time putting down. I look forward to the next book in the series. ~Dawn