Cover Reveal for FLING by Adriana Locke
FLING by Adriana Locke
Release Date: July 29th
Cover Designer: Kari March
Photographer: J. Ashley Converse Photography
Cover Models: Dane Peterson and Maddi Hansen
Genre/Tropes: Contemporary Romance
Add to Goodreads:
https://geni.us/cqw2
PREORDER IS AVAILABLE!
Amazon US:
https://amzn.to/3881pl1
Amazon Universal:
https://geni.us/FlingLocke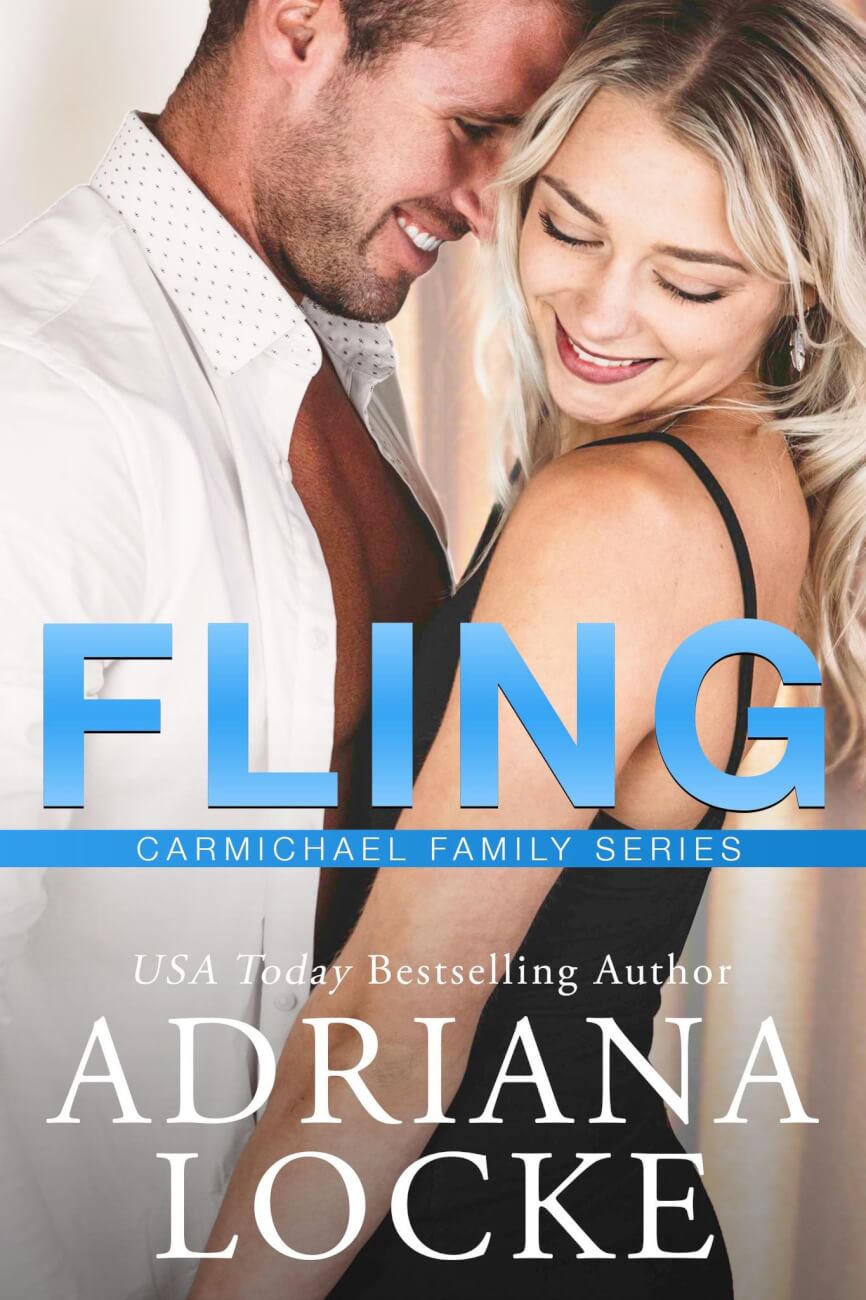 Blurb:
Subject: You up?
This is definitely a feeling cute, might want to delete later situation. But isn't every message sent at two in the morning a precursor to regret?
By the way, I hope you read that subject line as the pun it was intended to be.
Okay, cutting to the chase—neither of us has an interest in cultivating an emotional connection with each other, right? You have your reasons, and I have mine. But none of that keeps us from nearly crossing the line from professional to personal every freaking day.
I mean, what was that almost kiss in the hallway this afternoon?
Something has to give. So this is me, giving in.
I can't believe I'm suggesting this, but what if you and I had … a fling?
Just a short-lived non-romance. No pretending it will ever be more. We'll avoid flowers and flirting and get to the f—you know what I mean.
That's all either of us wants anyway.
Think about it. Let me know.
I'll see you in the office in the morning.
Oh! One more thing—If you're not into this, don't ever mention you saw this email. I'll pretend I never saw it either.
Okay. Bye.
About the Author:
USA Today and Washington Post bestselling author Adriana Locke lives and breathes books. After years of slightly obsessive relationships with the flawed bad boys created by other authors, Adriana has created her own.
She resides in the Midwest with her husband, sons, and two dogs. She spends a large amount of time playing with her kids, drinking coffee, and cooking. You can find her outside if the weather's nice and there's always a piece of candy in her pocket.
Connect w/Adriana:
Website:
https://adrianalocke.com
Facebook:
https://www.facebook.com/authoradrianalocke
Facebook Group:
https://www.facebook.com/groups/booksbyadrianalocke
Twitter:
https://twitter.com/authoralocke
Instagram:
https://www.instagram.com/authoradrianalocke
Goodreads:
https://www.goodreads.com/author/show/8379774.Adriana_Locke
Amazon:
https://amzn.to/3ivy7xd
Bookbub:
https://www.bookbub.com/authors/adriana-locke
Newsletter Signup:
http://bit.ly/NewsletterAddy