RELEASE BLITZ: Fallen Royal by Rachel Van Dyken
Fallen Royal by Rachel Van Dyken is now live!
A mafia romance about betrayal and faith by Rachel Van Dyken, the number one New York Times bestselling author of the Eagle Elite series.
"The truth may hurt for a little while, but a lie hurts forever."—Ryan Bigge
I grew up knowing it would happen one day.
Believing that I would fall into my father's footsteps and become a monster of my own making.
So I fought it.
I lived.
I loved.
I teased.
And then one day… I destroyed.
And realized I loved the pain.
Obsessed over the feeling.
So I cut again and again and again.
She saw my rage, my madness, and tried to stop me from destroying myself, and I hated her for it, pushing her away past the point of no return.
Izzy Abandonato was supposed to be mine.
But there are some things people can never come back from. I hurt her, she hurt me, and now I'm living a lie. Telling the ones I love that I'm on one side when for years I've been forced to play both.
I'm no angel.
I've fallen.
And I may single-handedly bring down the Cosa Nostra—by default.
I, Maksim Sinacore, will have my vengeance.
I will win her back.
Even if it means I have to kill everyone in my path.
The pain masks the betrayal.
I never realized that one day—I'd be the very rat that I hated. That I was sent to kill. But once you're deep in a lie—you'll do anything to hide the truth.
She fell for the bad one.
She fell for the sinner.
So why does that make me smile?
Download today on Amazon, Apple Books, Kobo, Barnes & Noble!
Apple Books: https://smarturl.it/FR_RVD_Apple
Amazon: https://smarturl.it/FR_RVD_Amz
Nook: https://smarturl.it/FR_RVD_BN
Kobo: https://smarturl.it/FR_RVD_Kobo
Add to Goodreads: https://smarturl.it/FallenRoyalGR
Meet Rachel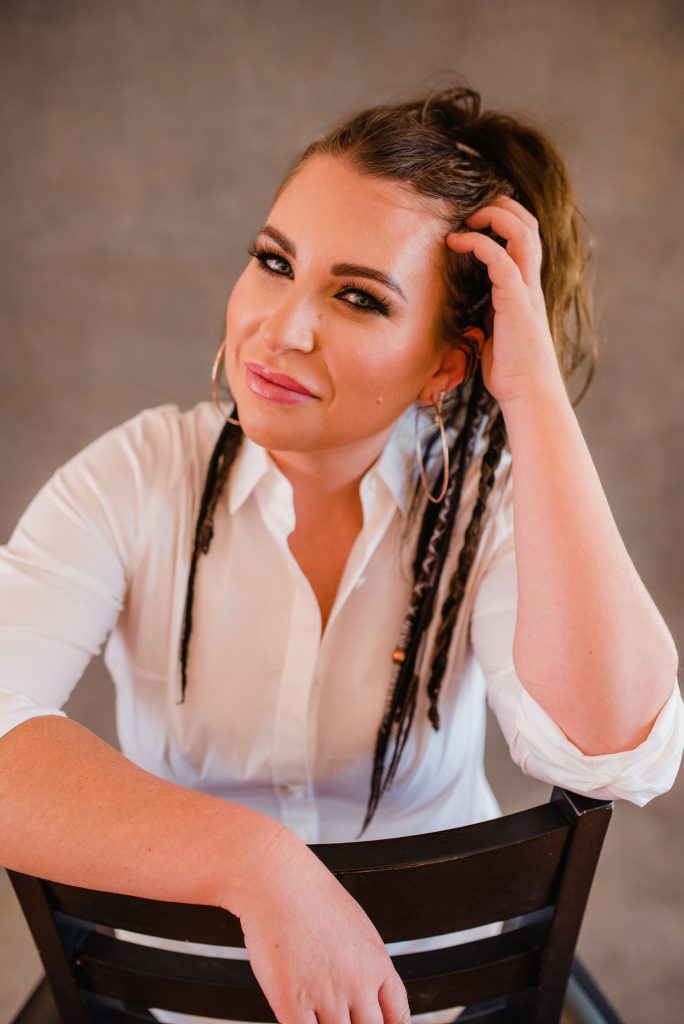 Rachel Van Dyken is the #1 New York Times Bestselling, Wall Street Journal, and USA Today bestselling author of over 90 books ranging from contemporary romance to paranormal. With over four million copies sold, she's been featured in Forbes, US Weekly, and USA Today. Her books have been translated in more than 15 countries. She was one of the first romance authors to have a Kindle in Motion book through Amazon publishing and continues to strive to be on the cutting edge of the reader experience. She keeps her home in the Pacific Northwest with her husband, adorable sons, naked cat, and two dogs. For more information about her books and upcoming events, visit www.RachelVanDykenauthor.com.
Connect with Rachel
Facebook: https://www.facebook.com/RachelVanDyken
Website: http://rachelvandykenauthor.com
Newsletter: http://bit.ly/RVDNewsletter
Instagram: https://www.instagram.com/rachvd
Twitter: https://twitter.com/RachVD
Amazon: http://amzn.to/2cNVwL9
Goodreads: http://bit.ly/RVDGR
Rachel's Rockin' Readers: http://bit.ly/RachelsRockinReaders
Pinterest: https://www.pinterest.com/rachelvandyken/
Book+Main: https://bit.ly/2X9ztF5
An emotional and angst-filled read. Just the way I like them. This book ticked off so many of my boxes, I was excited when I could finally fit it in. RVD is quickly becoming a favorite of mine because of stories like this.
The story between Maksim and Izzy is gripping from the very beginning. The author has a way with these characters that will have you shaking your head and wanting to throttle them all on the same page.
Though this is the first I've read of the series, I am more intrigued by the others' stories, than I felt I missed anything. Now I have to go back and start with book 1 to get all the other roller coasters of goodness that I am now wondering WHY I didn't make time for before.
Wow, just wow. What an absolutely amazing read! It was more than I expected, so much more. I had "Wtf?!" moments more often with this book than I have for a really long time and I loved it. What an emotional roller coaster. I thought I couldn't handle this level of angst and wtfness (I'm hormonal and very pregnant), but I soaked every word up. Do yourself a favor and read this book!! Prepare for the book hangover, it's a doozy.