Blog Tour for PRIMAL LUST by Willow Winters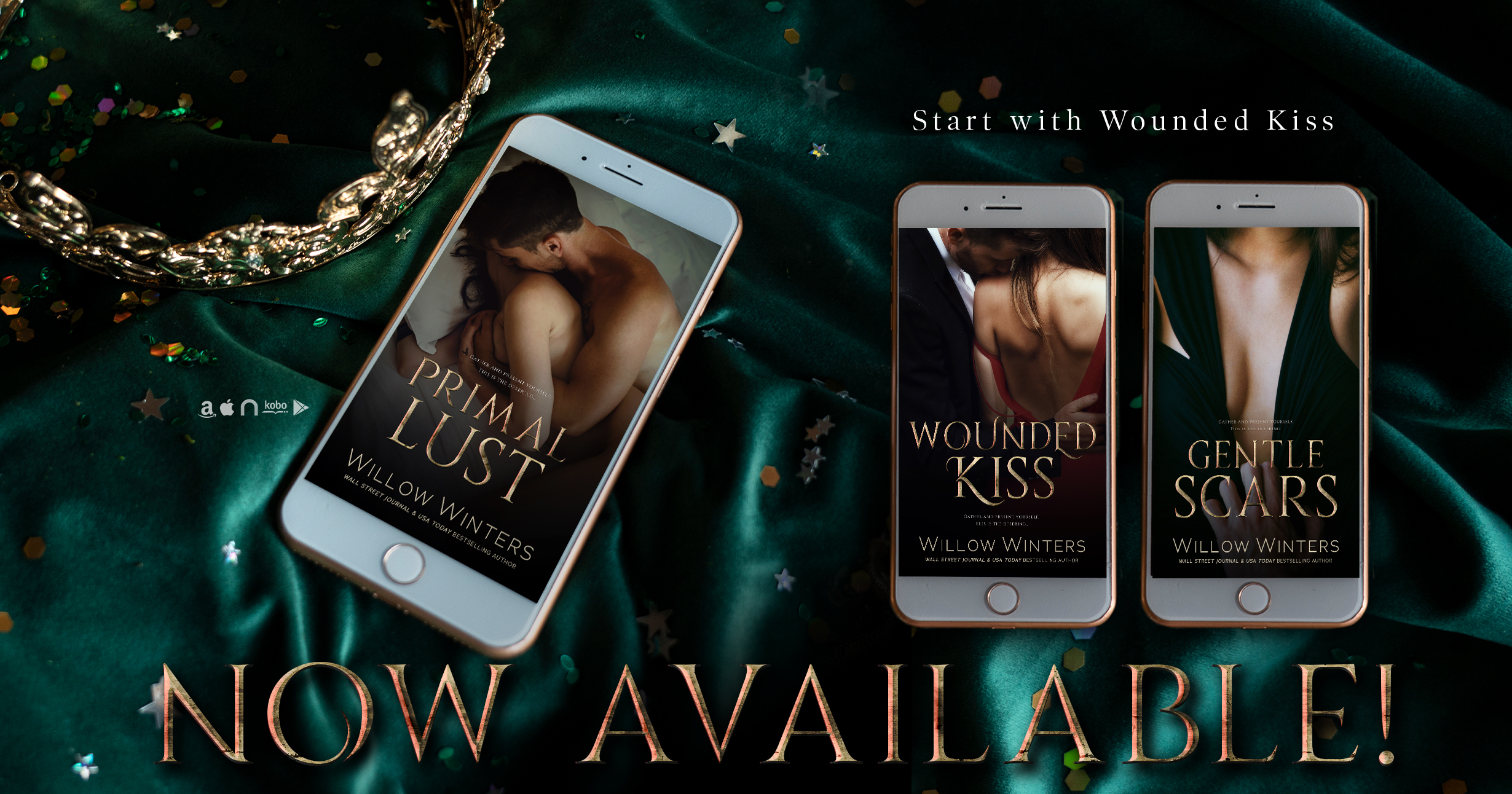 PRIMAL LUST (To Be Claimed Saga Book 3) by Willow Winters
Release Date: September 27th
The final book in the To Be Claimed saga
PRIMAL LUST, the third and final book in the To Be Claimed Trilogy, from Willow Winters is NOW AVAILABLE!! You can start the Trilogy for FREE with Wounded Kiss #1 for a limited time!
Grab your copy today!!
Amazon:
https://amzn.to/3l6UX1w
All Retailers:
https://geni.us/tBsHD
Start the series with WOUNDED KISS #1 for FREE!!
https://geni.us/HEqJrCz
Add to Goodreads:
https://www.goodreads.com/book/show/55990828-gentle-scars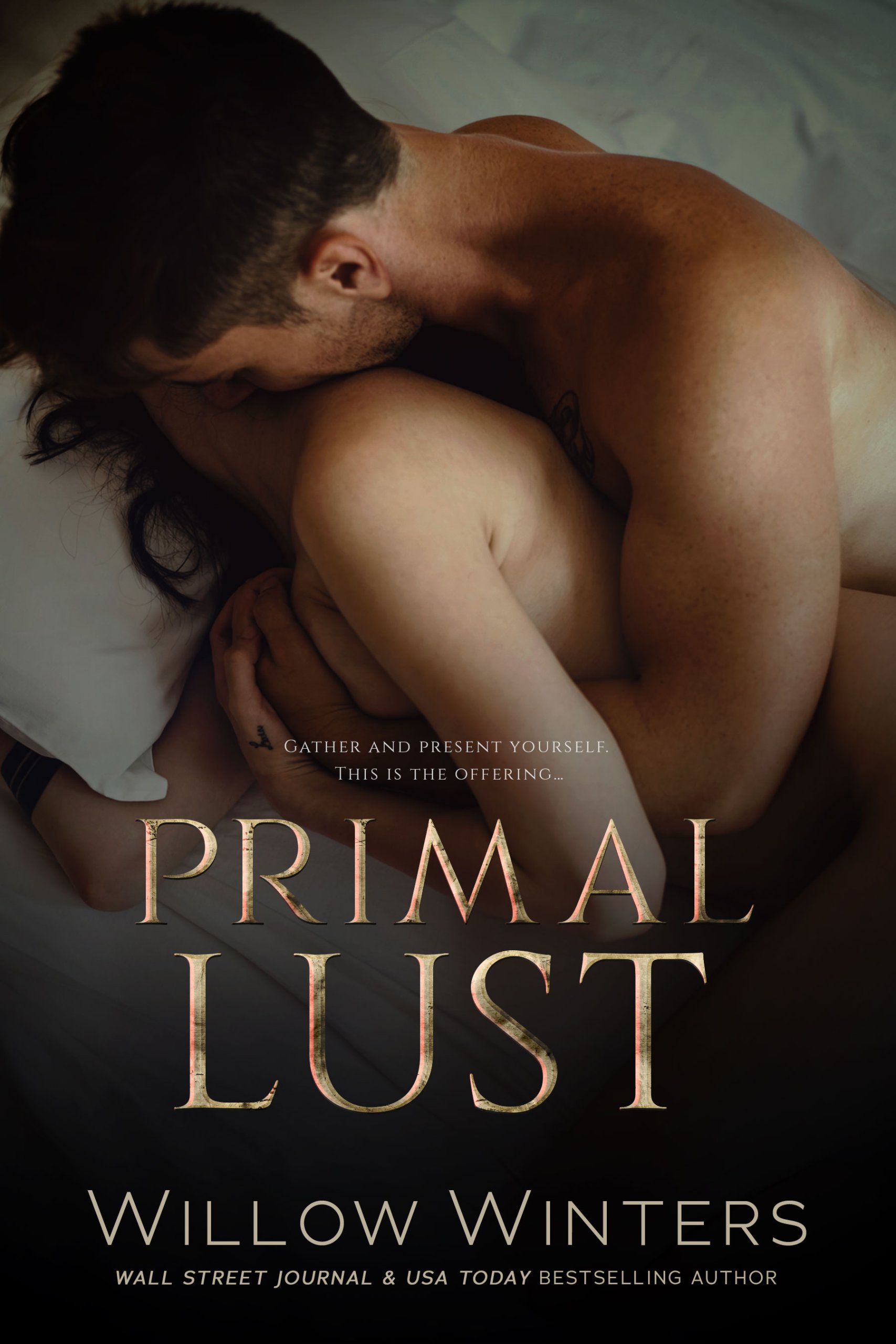 Blurb:
From USA Today best-selling author, Willow Winters, comes a tempting tale of fated love, lust-filled secrets and the beginnings of an epic war.
Never in my life could I have prepared for what fate had in store for me. Or for any of us.
Our tales are intertwined and destiny saw fit to give me to a beast of a man who would die for me. He longs for me and I for him, but my past is riddled with a darkness and our present with deception and the whispers of war.
Everything warns me that my life will change forever. That the world will crumble and burn. I don't know what will happen or what will become of us. All I know is that, in his eyes, I belong to him.
This is book 3 of the To Be Claimed Saga. Wounded Kiss is book 1 and should be read first.
About the Author:
Willow Winters is so happy to be a USA Today, Wall Street Journal and #1 Contemporary Best Selling Author!
Willow started writing after having her little girl, Evie, December 2015. All during her pregnancy with Evie she continued to read and she only wanted to read romance. She was reading a book a day — sometimes two.
In January 2016 Willow was staying up late with Evie and just thinking of all these stories. They came to her constantly so she finally sat down and just started writing. She always wanted to do it so she figured, why not? Today Willow cannot be happier for making that decision!
Stay up to date with Willow:
Sign up to Willow's newsletter and receive EXCLUSIVE content, sneak peeks, and FREE books monthly:
http://eepurl.com/b98e3D
Follow W Winters on Amazon:
https://amzn.to/2kBla8e
Follow W Winters on Goodreads
: http://bit.ly/2WWGReads
Follow W Winters on Bookbub
: http://bit.ly/2L6c8va
Follow Willow Winters on Amazon:
https://amzn.to/2xEJTSP
Follow Willow Winters on Goodreads:
http://bit.ly/2WWGRFollow
Follow Willow Winters on Bookbub:
http://bit.ly/2wwbbub
Follow Willow on Twitter:
http://bit.ly/2wwtwitter
Follow Willow on Instagram:
http://bit.ly/2wwaIG
Follow Willow on Book+Main:
http://bit.ly/2WWBandM
Follow Willow on TikTok:
https://vm.tiktok.com/ZMd39rKfM/