RELEASE/REVIEW BLITZ - START A FIRE by Julia Wolf
🔥🔥 ℍ𝕠𝕥 ℕ𝕖𝕨 ℝ𝕖𝕝𝕖𝕒𝕤𝕖 🔥🔥 𝗦𝘁𝗮𝗿𝘁 𝗮 𝗙𝗶𝗿𝗲 𝗯𝘆 𝗝𝘂𝗹𝗶𝗮 𝗪𝗼𝗹𝗳 𝗶𝘀 𝗟𝗜𝗩𝗘! 𝗗𝗼𝗻'𝘁 𝗺𝗶𝘀𝘀 𝘁𝗵𝗶𝘀 𝗱𝗮𝗿𝗸, 𝗯𝘂𝗹𝗹𝘆 𝗿𝗼𝗺𝗮𝗻𝗰𝗲!! #𝗢𝗻𝗲𝗖𝗹𝗶𝗰𝗸 𝘁𝗼𝗱𝗮𝘆!
BLURB
I have my senior year planned: keep my head down, don't make any waves, and get the diploma. I've done the popularity thing at Savage River High, but after two years away, I have no interest in reclaiming my crown. The last time I put myself in the spotlight, I was left in shambles. Unfortunately, my carefully laid plans go to hell when I grab the attention of dark, forbidding, and brutally hot Sebastian Vega. He looks at me like he wants to kill my puppy or eat me alive. Quite possibly both. Sebastian is everywhere I go, and he's decided I'm the twisted game he wants to play, whether I'm a willing participant or not. The question is...what will I have to lose in order to win? Authors Note: This is a DARK high school bully romance with mature themes and dubious situations that some readers may find offensive. If you're looking for a nice guy, prince of a hero, this story isn't for you. Add to your Goodreads TBR:
http://bit.ly/SAF-GR
PURCHASE LINK Universal Amazon link:
mybook.to/StartAFire
ABOUT THE AUTHOR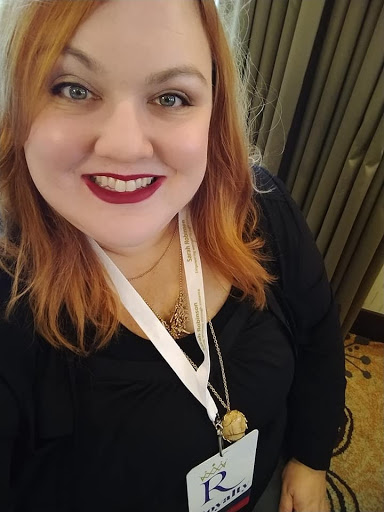 Julia Wolf is a lover of all things romance. From steamy, to sweet, to funny, to so dirty you'll be blushing for days, she loves it all.
Formerly a hair stylist, she spent years collecting stories her clients couldn't wait to spill. And now that she's writing full time, she's putting those stories to use, although all identifying characteristics have been changed to protect the not-so-innocent!
Julia lives in Maryland with her three crazy, beautiful kids and her patient husband who she's slowly converting to a romance reader, one book at a time.
AUTHOR LINKS
Facebook:
https://www.facebook.com/AuthorJuliaWolf/
Bookbub:
https://www.bookbub.com/profile/julia-wolf
Instagram:
https://www.instagram.com/authorjuliawolf/
Twitter:
https://twitter.com/JuliaIsWriting
Reader group:
https://www.facebook.com/groups/JuliaWolfReaders/
If I hadn't just finished reading the absolute darkest bully romance just before this one I think I might have been a bit more shocked than I ended up being. Firstly, Sebastian and Grace's story is extremely well written. The words just flowed seamlessly, the characters are so realistic and yes even Sebastian too with his surly ways. It has also reaffirmed to me that I am so very grateful that I am no longer in high school!!
But what makes me the most happiest is knowing this is book one in the series - and also knowing who one of the characters is and so all I can do now is try to wait patiently for May.
I voluntarily reviewed an advanced readers copy of this book.